Photographs
Guest Book
[the guest book was closed out on December 9, 2013 due to excessive "garbage entries" made by hackers. We now use Facebook in lieu of a guest book]

Contact the Webmaster
Report a Problem
Do you remember:
Hophenoe Church
(click on the thumbnail)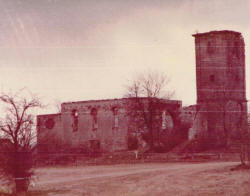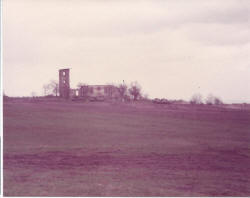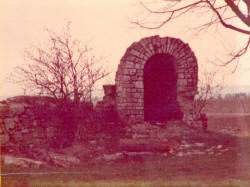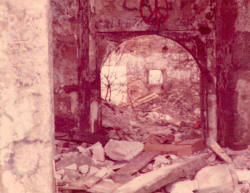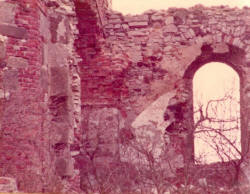 In 1972, the 14th Armored Cavalry reflagged as the 11th Armored Cavalry and for the next two decades the Blackhorse Regiment served as the cutting edge of the V [U.S.] Corps in the Fulda Gap. 2nd Squadron was headquartered at Daley Barracks in the picturesque spa town of Bad Kissingen in Northern Bavaria.

For twenty years the Squadron fulfilled the border mission and conducted training to be ready for its role as the covering force for the Corps in the event of hostilities.

There were frequent deployments to Wildflecken, Grafenwoehr, and Hohenfels for gunnery, live fire and maneuver training. Numerous Field Training Exercises filled the schedule along with the annual REFORGER exercise. The Squadron never lacked for things to do.

The Squadron moved to Wildflecken in 1992 and subsequently deactivated along with the rest of the Regiment in 1994. However, the colors were not to be cased for long. In the fall of 1994, the Regiment was reactivated as the Opposing Force unit at the National Training Center at Fort Irwin, California. 2nd Squadron lives on. This site is dedicated to those who served in the Squadron during its tenure in Bad Kissingen

In breaking news, the former border camp has been sold to a Bad Neustadt auto driving school. When Erwin Ritter recently passed by, the large antenna mast had just been removed and was in the process of relocation. Through the years and various uses, many of the building are now in very rough shape and will probably be razed this summer.
Because of strict German property and privacy laws, Erwin could take no pictures of the site. Last year we were contacted by an attorney representing the seller of the camp asking us to remove from the web site, all camp images taken after 1992. We complied with this request.
Once the dust settles, we'll contact the new owner and ask permission to restore the removed images.
If anyone travels through the region this Summer and can take a side trip over to Wollbach and the camp - we'd appreciate a further update … and maybe a few stealthy photos as well!
All shots are thumbnails - click on the thumbnail to view the full-sized photo

The antenna tower is gone

A recent shot of the refurbished housing area.
--Alex Sutherland via Facebook

The washrack is still there!!!
--David Dobbins via Facebook
. and the airfield is now used by the Polizei. . .
--Jose Gutierrez via Facebook



Good Chow!

U.S. Army Style SOS

Makes: 6 servings
Time:12 minutes


Ingredients

1 pound ground beef

2 Tablespoon butter

1/4 cup flour, all purpose

1 cube beef bouillon

3/4 teaspoon salt

1/8 tsp. ground black pepper (or to taste)

2-1/4 cups milk

1/4 teaspoon Worcestershire sauce


Instructions

Brown beef in a large skillet over medium-high heat, breaking up the meat as it cooks. Drain excess fat and set beef aside.

Melt butter in skillet over medium heat.

Slowly add the flour, stirring constantly, to form a brown roux.

Add the bouillon.

Gradually stir in the ,milk and Worcestershire sauce, mixing well.

Add the cooked ground beef, salt, and pepper.

Bring all to a simmer, stirring constantly.

Serve hot over buttered toast.

Robert Stefanowicz / Randy Mitchell