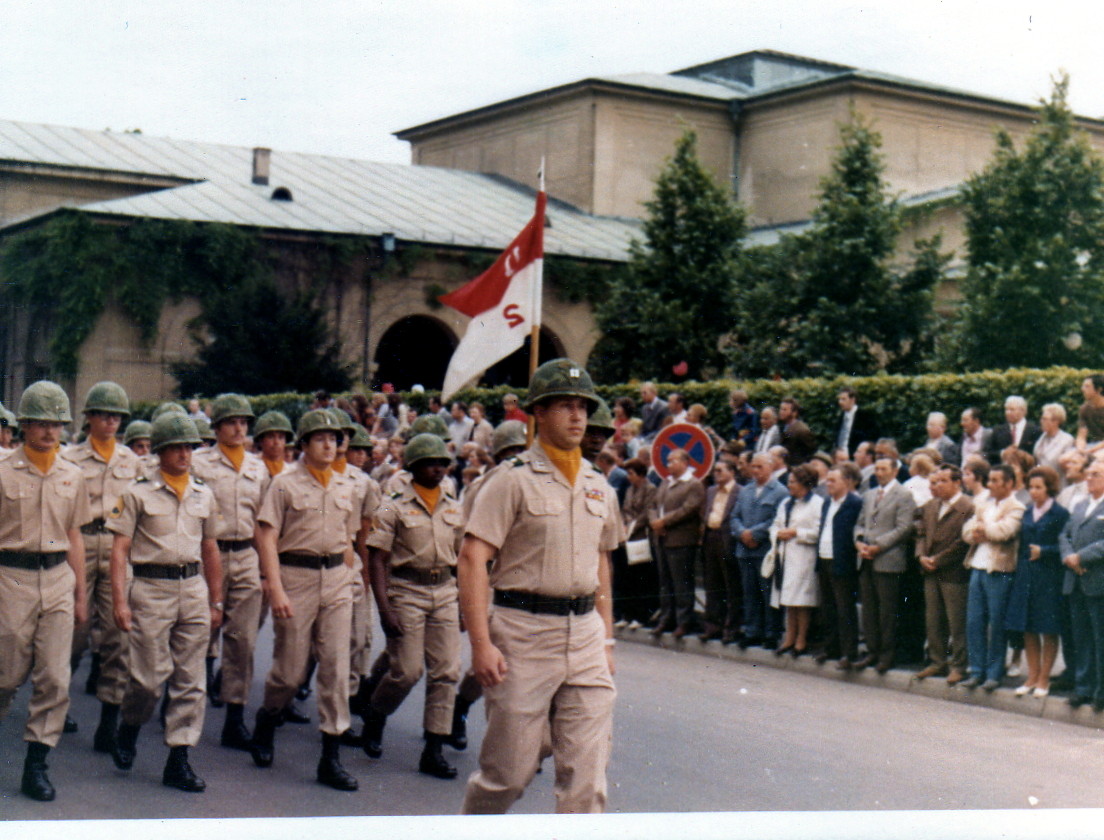 LTC (Retired) Frederick E. "Bear" Palmer (EMT-I), 67, Olathe, KS, passed away peacefully surrounded by his family on July 31, 2011. There will be an EMS processional which will arrive at Johnson County Community College approximately 10:30 am. In lieu of flowers, donations may be made to: Frederick "Bear" Palmer Scholarship c/o JCCC Foundation, 12345 College Blvd, Overland Park, KS 66210 (913)469-3835 or on-line at www.jccc.edu/FoundationOnline.

A Bear's Life

Bear Palmer was born in New York, New York on 9/26/1943. Son of Harold E. Palmer and Louise Luebben Palmer. He is lovingly remembered by his wife Shelley (married 10/9/1965), son David and wife Robin, and their children Maddie and Andrew, Shawnee, Kansas, daughter Valerie and wife Marcia, Overland Park, Kansas. Other family members include sisters Sue Garrison and Pam Dronka, nieces and nephews (Glenn, Bruce, Sharon, Victoria, Mark and Tara), Aunt Jane and Uncle Carl Luebben, Uncle Allen and Aunt Madge Palmer and many cousins. Bear was a devoted husband and father who made taking care of others his lifetime passion.

At the age of 12 he became a volunteer firefighter for the Aldie, VA. Fire Department until he was in college and always joked he "never lost a foundation" on any home fire he fought. He sailed to many foreign ports with his father, a merchant marine Captain, at the age of 12 and found that steering a tanker was much more difficult than he expected.
Education:
Loudoun County High School, Leesburg, VA

St. Andrew's Presbyterian College, Laurinburg, NC

Park College, Parkville, MO – BS – Magna Cum Laude

Central Michigan – Master's degree

CGSC, Leavenworth, KS
What an interesting life he had enjoying more than one career. He spent 20 years in the US Army from 1966 to 1986 retiring as a LTC. He was a decorated Viet Nam Veteran serving in the 11th ACR receiving a Silver Star, 2 Bronze Stars, 2 Purple Hearts and an Air Medal. He was loved and respected by his men. He was also stationed in Germany (2 tours), the Pentagon, Fort Knox, Fort Hood and Fort Leavenworth.

After military retirement, Bear worked in training and management for Deluxe Check Printers for 15 years. During this time, he began his EMS career. He taught at JCCC in the EMS department from 1994 – 2011. Bear was an EMT–I who volunteered at Bonner Springs Ambulance from 1996 – 2010. He taught CPR classes at JCCC, Olathe Medical Center including Olathe North, Mill Valley and DeSoto High Schools. There is no way he will ever know how many lives he touched. It's like a stone skipping on water creating ripples each time it touches down. Amazing.

Bear survived the last year and a half of his life due to the gracious contribution of cells for his bone marrow transplant from his donor without whom he would never had the chance to spend one more Christmas with his grandchildren, place his feet back in the sand and salt of the ocean or share stories of his past with his family. It would be his wish today that everyone that is able sign up to be a donor and help another human being live.