LTC ( Ret ) Lee Allen has recently departed for Fiddlerís Green. He commanded the 2/11 ACR in the mid 1970s and was preceded in that command by LTC Ronald Zeltman and then followed by LTC John C. Gilbreath.
In his post Army pursuits, he founded a publishing company, ran a significant import business and was greatly active in Utah politics. He was a soldier, a leader a husband and a father and fully committed in all endeavors. Letís tip our berets and tip our canteen cups to an officer and patriot. Command in that period was a difficult task, the last days of the Vietnam era draft, first days of Volar, budgets were short, equipment was questionable and demands were high. The squadron under his command met or exceeded all operational challenges, at the border, at the ranges and in the major training areas. Any man who could face the day and the missions with all of those M551 Sheridans demands our respect, admiration and remembrance.
I have found no trooper who did not hold him in the most high esteem. Good luck Lee and we shall meet in that further Assembly Area.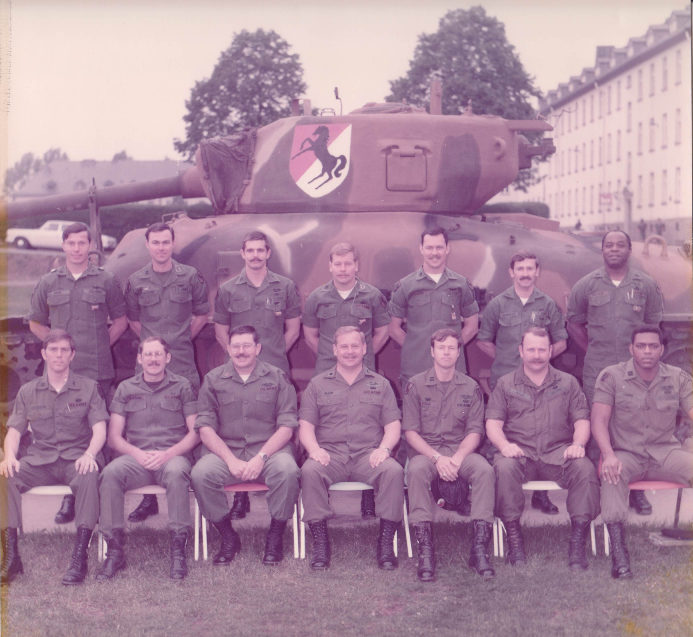 SCO Allen seated at center as Eaglehorse Commander surrounded by Troop Commanders and Staff.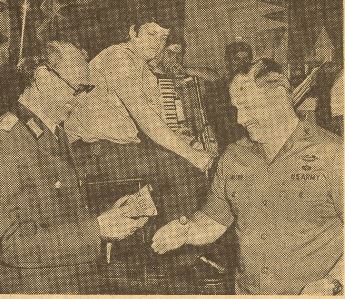 LTC Allen at right during Friendship and Partnership event hosted by the BGS.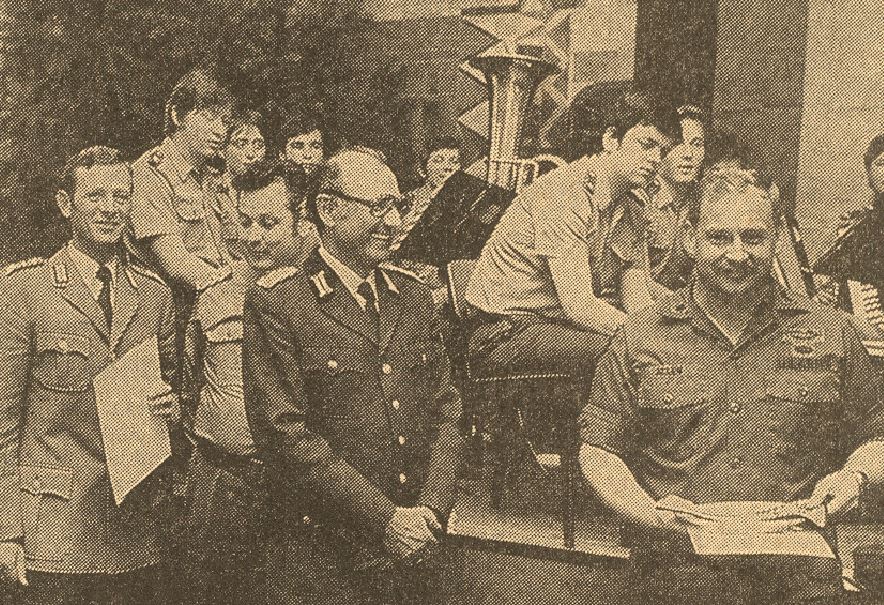 SCO Allen at right with BGS.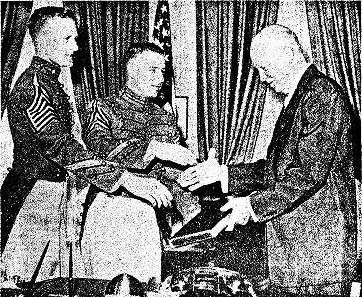 Cadet Captain Lee Allen, center, presents a copy of the 1960 USMA Yearbook to former President Dwight Eisenhower who was in attendance for the graduation of the Class of 1960. Allen was the Editor and Chief for the Howitzer Yearbook that year.